Burmese dream jobs, part II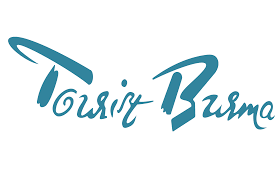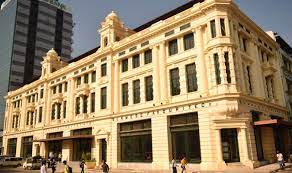 Tour guide was the next dream job for Myanmar people as far as I remember. In the early days of Ne Win's government no tourists were allowed to visit Burma. Later, 24-hour-tourist visas were granted. Barely enough to see Shwedagon. In the early 70's the government took a bold step and granted 8-days-visas for foreign tourists. Tourist Burma (later Myanmar Travels and Tours, MTT) monopolised this business for decades.That meant shitty cars, rundown hotels and restrictions: in the beginning, only Rangoon, Pegu, Mandalay and Bagan were accessible. Later Inle Lake was added to the list. Slowly but steadily the number of cities that were accessible for tourists increased. In the 90's the country opened up and 28-days-visas were introduced. Private tour operators were allowed. MTT could not cope with the new competition and fell more or less into oblivion. Today it serves basically as some kind of board of control for tourism-related matters. Private companies dominated the market and it stayed that way to this very day –  if there were only tourists at all. The number of tourist arrivals increased dramatically. I remember that in 1977 Burma had around 20.000 tourist arrivals (two of them were mine!). The number of tourist arrivals soared and quickly grew to 100.000 and more. And of course these tourists needed tour guides. So many people (mostly young) flocked to this profession. Most of them were graduates of UFL (University for Foreign Languages) where they had studied English. German and French were also coveted languages, as was Japanese. The numerous Thai customers were usually accompanied by Shan tour guides, since they can obviously communicate with Thais without any problems. Obtaining a tour guide licence is relatively easy, but finding clients is a bit more difficult. I remember that quite a few tour guides and travel agency employees became self-employed. They took 'their' customer base with them. At least five offshoots have emerged from a company I know. Probably more. Burmese way! Nowadays the tourist industry is facing hard times. We all hope that the business will start over in the next season. But one must be careful not to be too optimistic: much too often our hopes have been thwarted in the past by unforeseen events.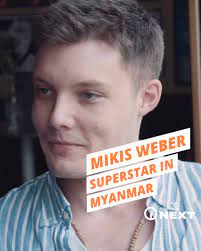 Being a pop star has been added to the list of dream jobs for some time. New hopefuls are popping up every day. Just have a look at Myanmar Idol and similar shows. Apparently it doesn't take much to become a pop star. It's an advantage if you can sing a little. But it is not absolutely necessary. A little squeaking and humming is enough, modern sound technology does the rest. For rappers it is even easier – just keep talking! Very often children from wealthy families try to start a career with the help of their parents. Producing a CD or even better a DVD is relatively cheap. Pretty young girls in particular often look for a 'sponsor' who should pave the way for them. I myself had the pleasure of helping such a budding starlet to get started. Cost me a tidy sum. The result was not really worth mentioning. Nowadays there are at least two shows on television ('Myanmar Idol' and its copycat 'The Voice') in which promising talents try their hand at it. The jury consists of veteran pop singers who offer valuable advice. Anyone who has seen 'American Idol' will know what I mean. But there is light at the end of the tunnel: I myself will soon be releasing my first songs! For real! Of course, at my age, I can't expect to be as popular as my compatriot Mikis Weber from Bremen. He has achieved nationwide fame as a singer and actor and was even interviewed on German television. However, since he left the country his fame is fading. Let's wait and see!
Regardless of whether you are a sailor, a tour guide or a pop singer: the most popular profession in Myanmar has always been and will alway be: a broker (pwe: za:)! It doesn't take much. You just have to know someone who is looking for something and another who has exactly that. Or to know someone who knows someone else who knows something … Better still, to have 'connections' and get yourself well paid for it. Then you bring the two parties together and you'll end up with a nice commission (pwe:ga.). Brokers are not only active in fields such as car trading or real estate. A foreigner needs a visa extension? No problem, that'll be two hundred dollars. Your cost? Approximately thirty! My wife needed a visa for the UK, whose embassy in Yangon, for some reason, does not issue them. She'd have to fly to Bangkok (or was it Singapore?) for that. Brokers are happy to do it quickly! It cost us $500, a not inconsiderable part of which are ridiculously expensive mailing costs. On that trip, we wanted to visit not only England but also the Republic of Ireland. Which is not part of the Schengen area (comprising most of the European countries), for which she had a visa. An Irish visa would probably have been even more expensive. So we decided to fly to Belfast (Northern Ireland) which is a part of the United Kingdom and crossed the border illegally into the Republic. So, my wife was travelling as an illegal immigrant for five days! Luckily no one noticed…
But those are big fish. Most brokers work at the peanut level. You need a cinema ticket? No problem, the broker will get it for you! You don't want to queue at a public authority? The broker will take care of that for a bit of pwe:ga. Or have
someone else doing it for him … You need a train ticket to Mandalay? Or a plane ticket to Dawei? No problem! If you can come up with the money … Rumour has it that brokers can even find people who go to prison for others! Those people take the blame for something they had nothing to do with. And of course they and their families have to be paid. This is what you call outsourcing. Even for things that could easily be done by themselves, many Burmese are happy to hire a broker.
Following is a report on a house search. Two monthly rents have to be paid to the broker for brokering apartments and houses. One by the landlord, the other by the tenant. When selling an object there is a two percent commission. That's really worth one's while! And so every Dick and Jane will try their hand at this business. When I was looking for a new place to live in North Dagon, I arranged to meet a broker near my house. He promised to show me three objects the next day and that he would get the keys. Imagine my surprise when no fewer than seven (!) self-proclaimed brokers were waiting for me there. Some by bike, others on foot. This gang was following me the entire time. The owner of the first property immediately sent me and my entourage away: The house was not for rent at all! On the second attempt, I was shown a rather built-up hovel at a completely inflated price. What remained was No. 3, an unoccupied house that made a pretty good impression from the outside. Unfortunately, neither the 'main' broker nor any of his 'colleagues' had a key with them. So I left without having accomplished anything.