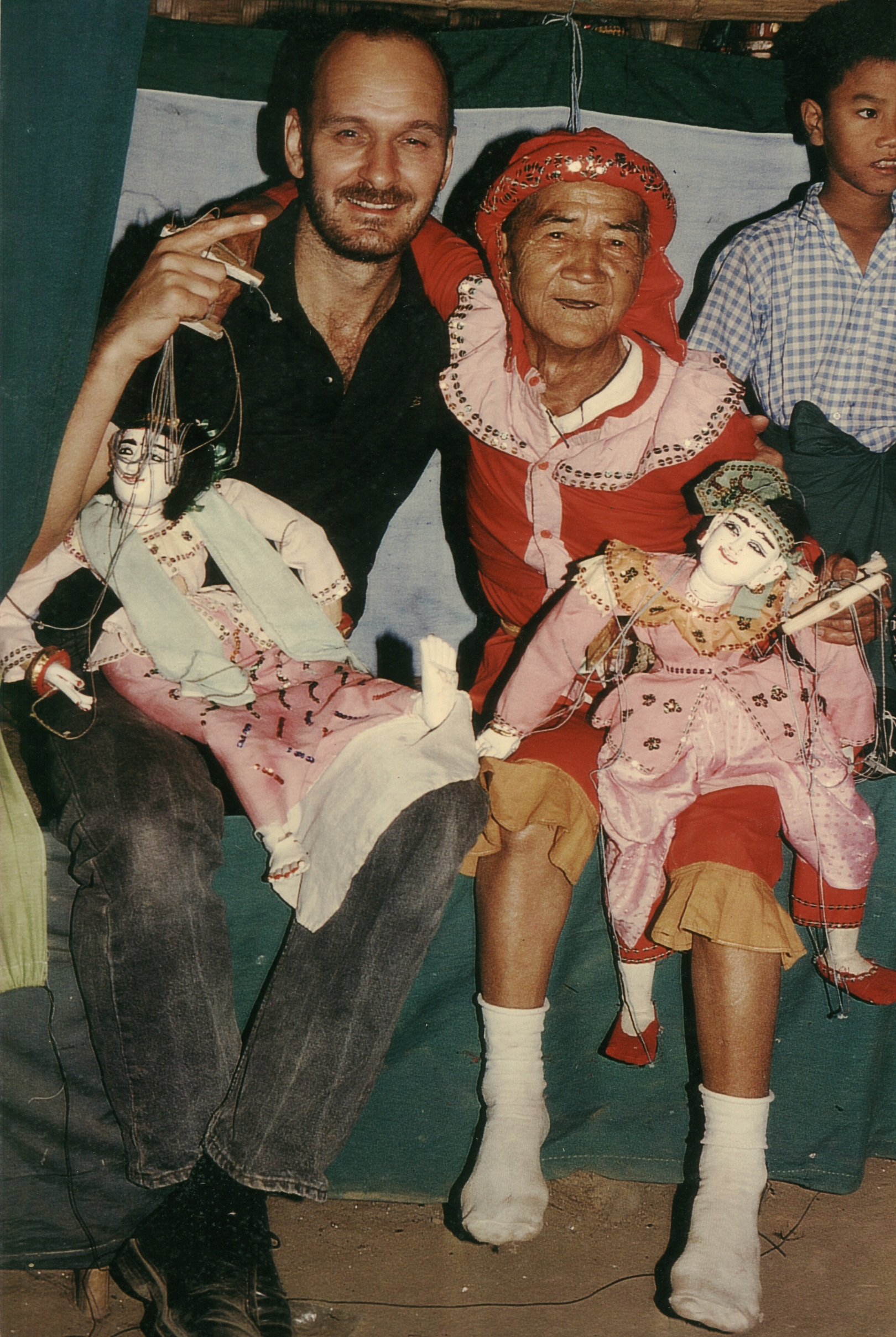 He was born on the full moon day in the month of Nayon (May/June) in 1915 under the name of Maung Kyaw Hla in the town of Mi Kyaung Ye (Magway Division). His father was U Saw Bwa, a Bamar national who was a singer in Ponnya Pyan's puppet troupe Mingalar Hsin Daw Kyi from Yangon, which performed all over the country. His mother was Nan Mu Ki, a Karen national from a village near Mawlamyaing (Moulmein). She met U Saw Bwa during a performance and followed him to his native village.
Maung Kyaw Hla was the youngest of the couple's four children (two girls and two boys). The elder brother was a farmer who sometimes performed in a puppet troupe, too. The younger brother went to the village monastery school for two years and had no further education. Maung Kyaw Hla's father, whose profession stirred his interest, was his first trainer. Even though the father was a singer he was able to play the puppets, too. It soon turned out that the son's technical skills were superior to his singing abilities. At the age of 13 he began working as a helper in a puppet troupe, and at the age of 15 he was a full blown puppeteer. He has played in more than 20 different puppet troupes but has forgotten all of their names except for Minthagyi (elder prince) Tun Pa's troupe from the town of Sale. He played all 28 of the troupe's puppets. His favourite role, however, was zo gji (magician, alchemist) and his master Tun Pa accordingly gave him the name Zawgyi Pyan (Flying Magician). For this role he wore the traditional zo gji's dress which became his trade mark. During the times when puppetry could not support him he practised other professions, too: he worked as a cooper and for some time even as quack doctor.
Zawgyi Pyan has been married twice. At the age of 16 he met a girl named Ma Aye Gyi who watched his troupe's performance in the town of Yenangyaung, the center of Burma's oil basin at the banks of the Ayeyarwady River. They fell in love and as her father (a shop owner) did not approve of the marriage, the couple eloped to Minbu, a town on the west bank of the Ayeyarwady River. After she gave birth to their first child they returned to the girl's native town of Yenangyaung. The girl died during the birth of their second child. The first child, a son, lived until the age of 70. When he was 25 he met another girl, one Ma Khin Hla, in the house of her aunt who was very fond of puppetry. As the aunt didn't approve of the marriage, again, the couple eloped to a village near the town of Chauk. After the birth of the first child they returned to the girl's native town. The couple had eight children, five sons and three daughters. Ma Khin Hla died in 2006. One daughter (see below) and one son have taken up the father's profession and become puppeteers. The latter opened a puppet theatre in the town of Nyaungshwe (Lake Inle). One daughter even became a teacher, while the rest of the children are doing jobs like driver, etc.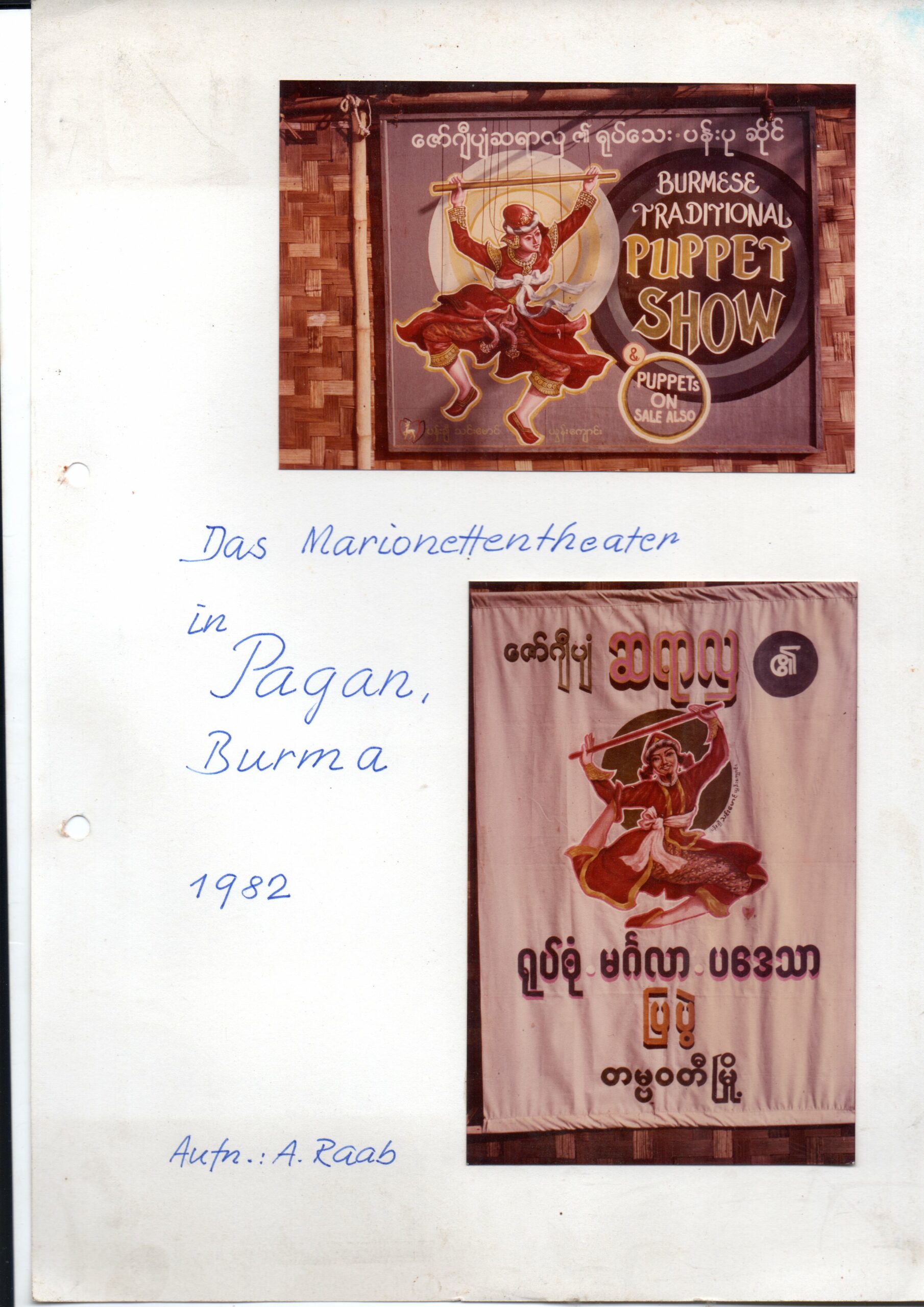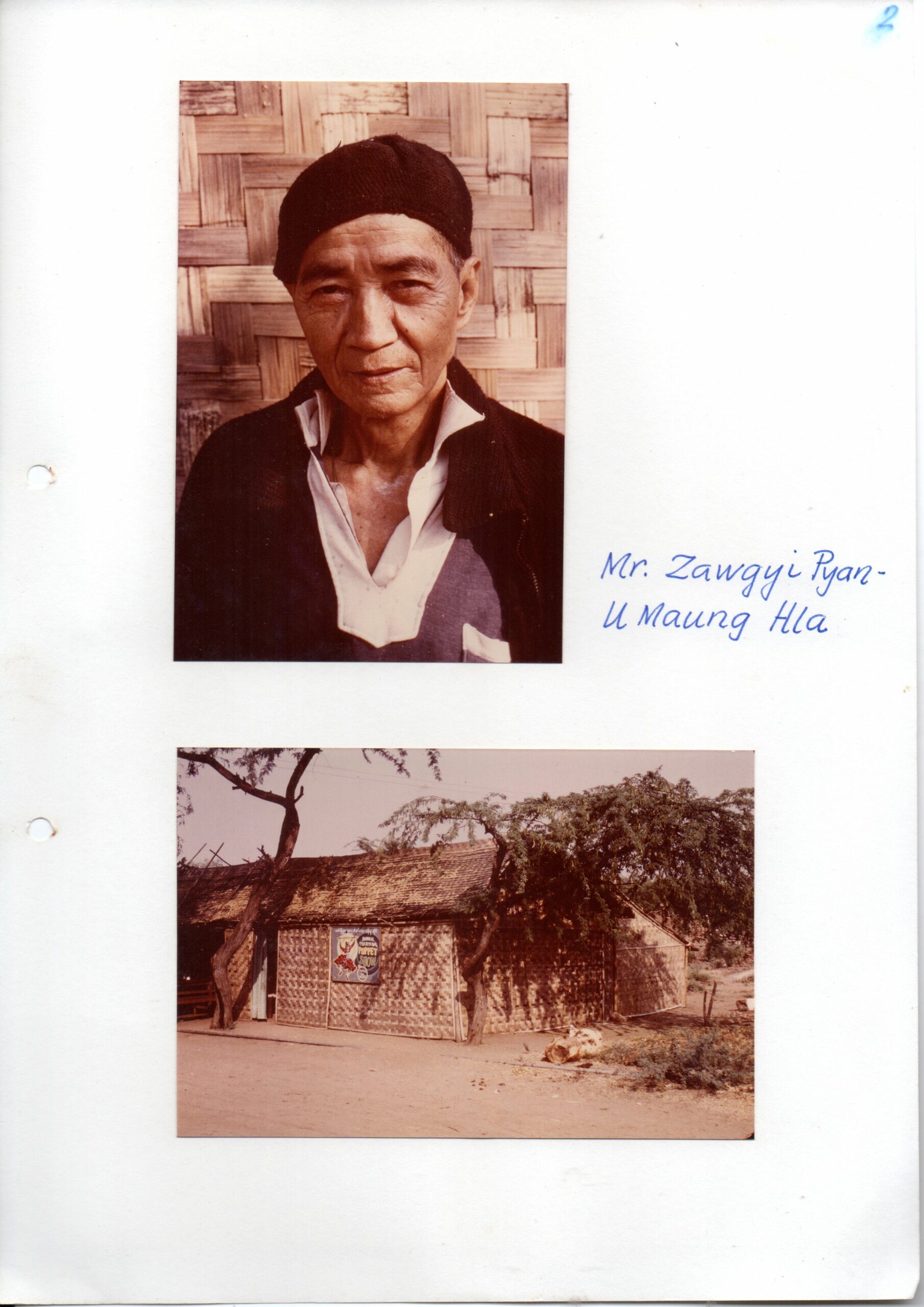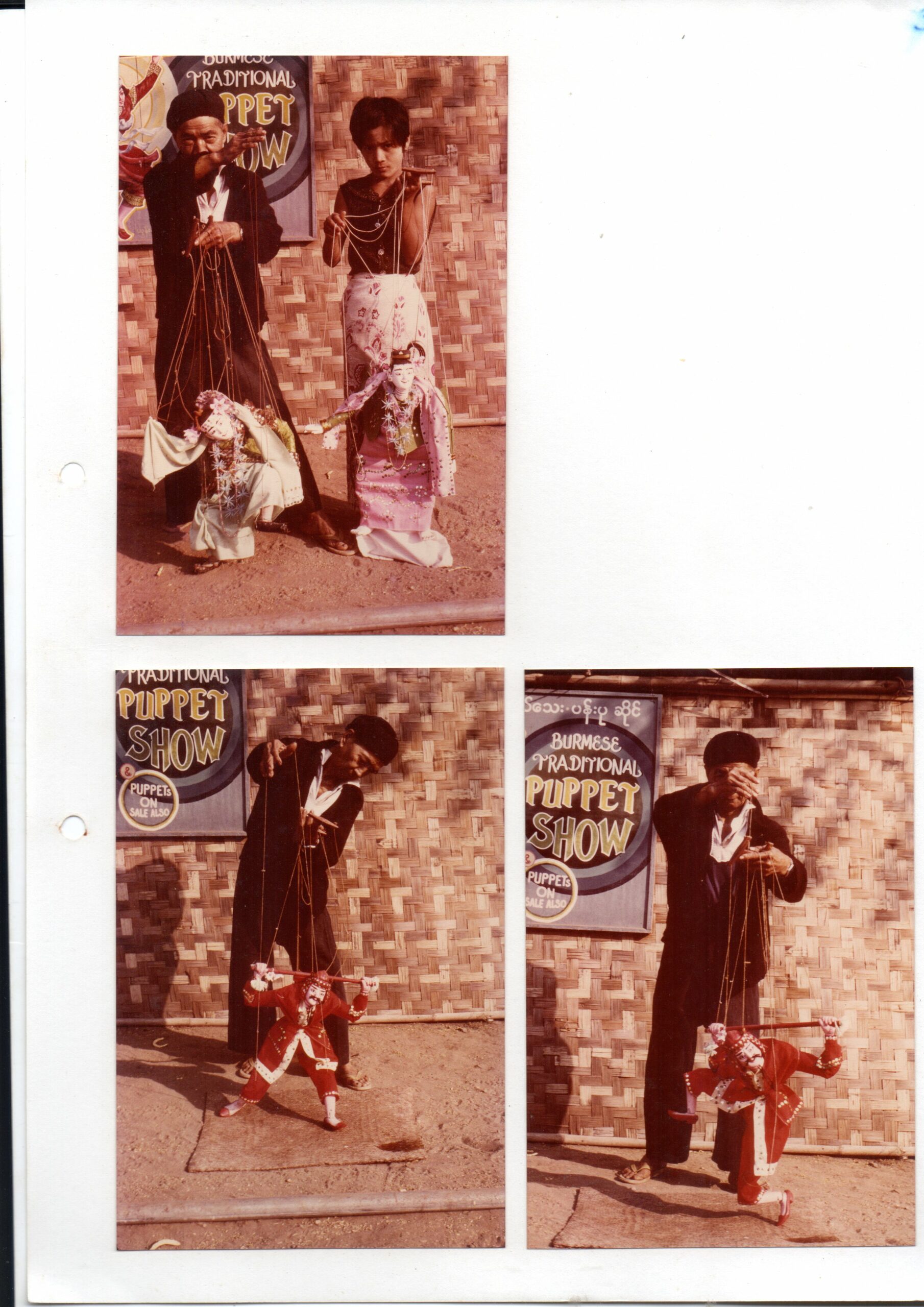 Zawgyi Pyan moved to Bagan after one of his sons went there to look for work and found a job in a puppet troupe. He informed his father that there were many tourists coming to that place who were rather interested in the art. In the 1970s he opened his own puppet theatre near the Bagan Archaeological museum. In 1990 the villagers who dwelled inside the old city limits had to move; most of them found a new home in Bagan New Town, a few miles south of Old Bagan. He had to close down his theatre and moved into his son-in-law's house near Bagan's small harbour.
He tried to revive his puppet theatre but didn't succeed. Occasionally, he performed in his house, where the youngest daughter did most of the show. But he always performed a couple of his most famous dances: one synchronized performance with a zawgi puppet (the performer wearing a zo gji's dress, too) and a live dance. He wrapped up his performance with a backward somersault—at the age of nearly 90 years! The photos above and below have been taken by my friend Alois Raab, a German puppetry enthusiast from Kaufbeuren who visited the theatre in 1982.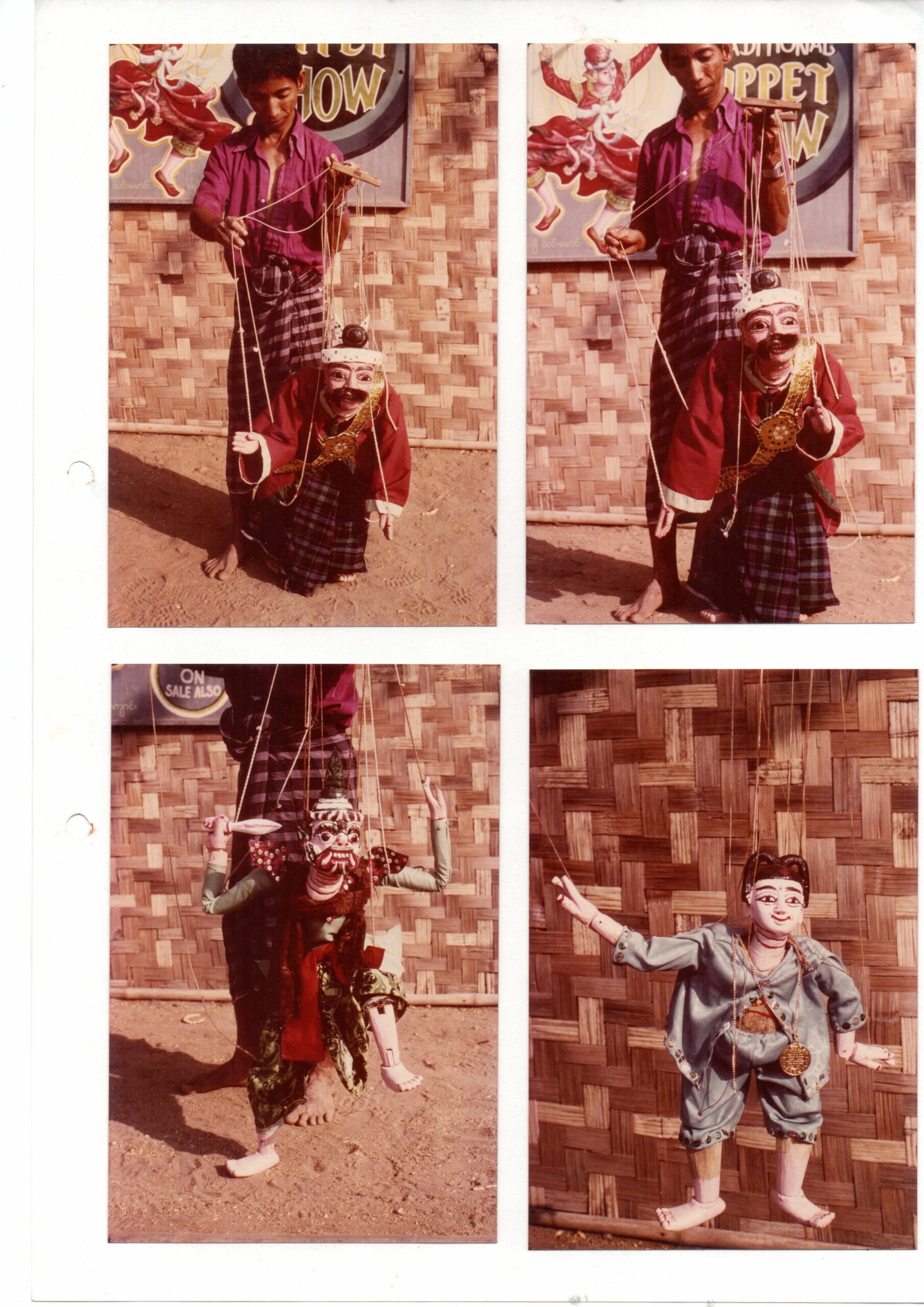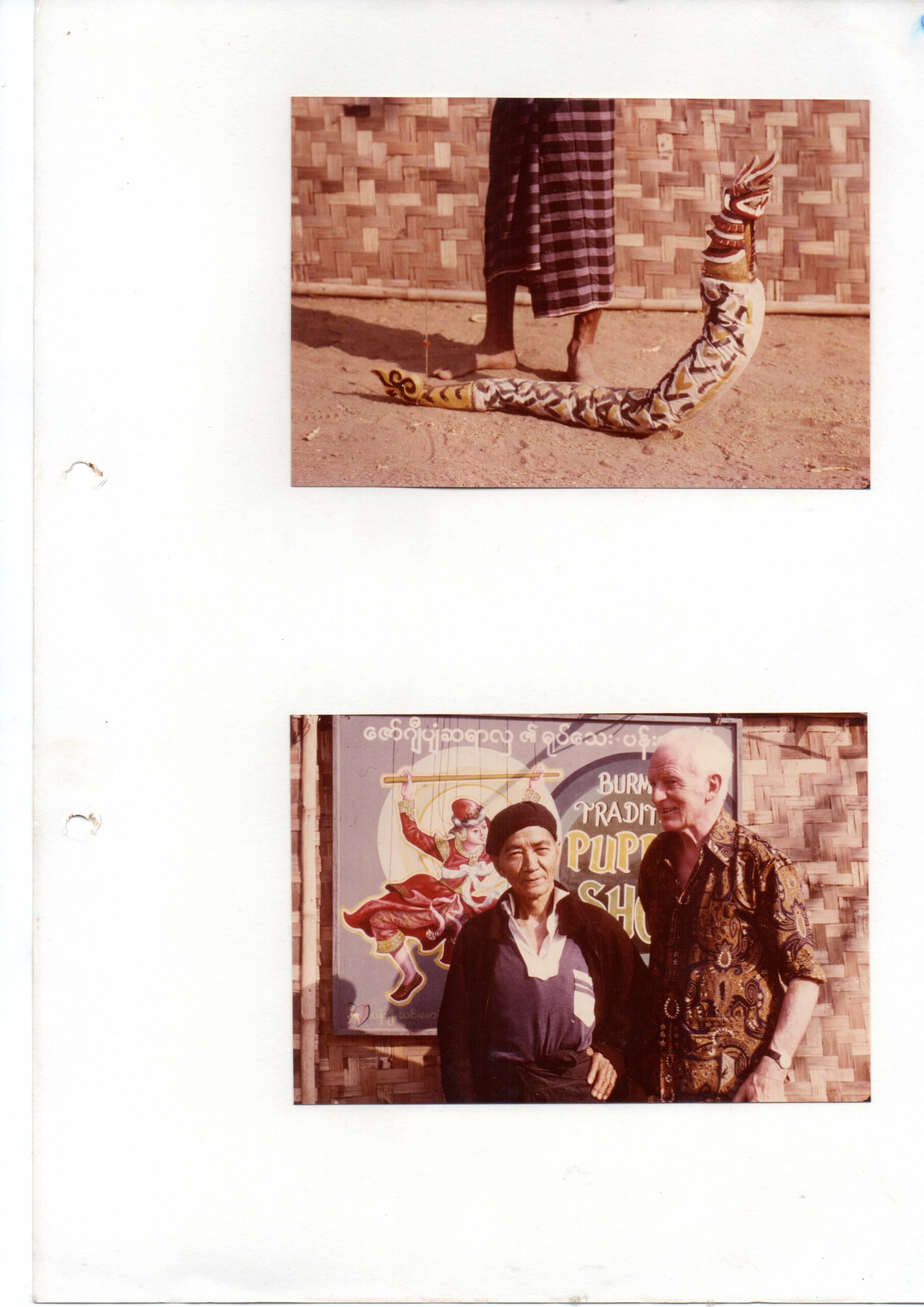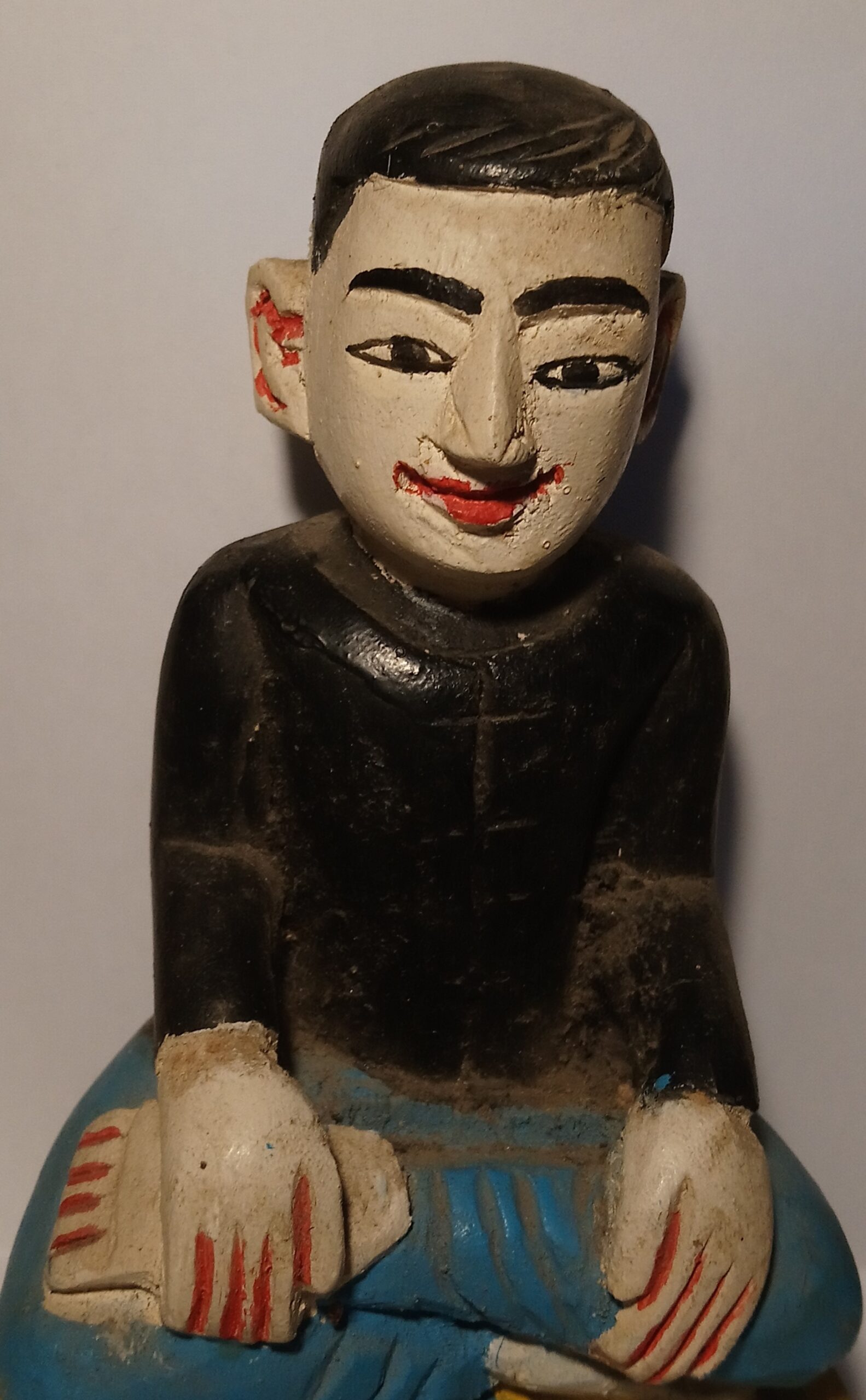 Zawgyi Pyan has made hundreds of marionettes during his life. He was a reasonable carver even though his puppets look a little rough compared to their elaborate counterparts that are for sale at various souvenir shops all over the country. His marionettes, however, have the edge over their rivals in one aspect: they can dance! While the others with their stiff dresses and limited flexibility cannot make the movements necessary for a marionette's dance, his puppets can! Whenever we met he gave me a little present – statuettes of Bo Min Gaung or Bo Bo Aung (see photos) which he had carved himself. They occupy a prominent place in our house altar. He was constantly making new inventions, e.g. 'remote control puppets', as he called them. These figures were moved using threads several metres long – fascinating! And the childlike joy he felt was absolutely contagious. His family used to worry a lot when he went on his bike rides through Bagan, but he never would respond to their worries …
All puppeteers he knew in his heyday are dead. Since the Ministry of Culture introduced the annual National Fine Arts Festival in Yangon, he has met other old puppeteers like U Tun Kyi from Yangon and U Pan Aye from Mandalay and they even performed on stage together. One high ranking minister was so excited with his show that he built him a new house in Bagan even though he — contrary to U Tun Kyi — has never worked for the government.
In 2007 my friend Roman Teufel made a fantastic movie (Myanmar – Reise in eine verlorene Zeit / Myanmar – journey into a lost era) which featured Zawgyi Pyan, too. Three years later, in September 2010, he passed away in his house in Bagan at the age of 95.  His youngest daughter remained in her father's house in Bagan near the Thazin Garden Hotel and was performing regularly at the Bagan Thande Hotel. She has two sons and is divorced from her husband.