The Bagan bookstore in Rangoon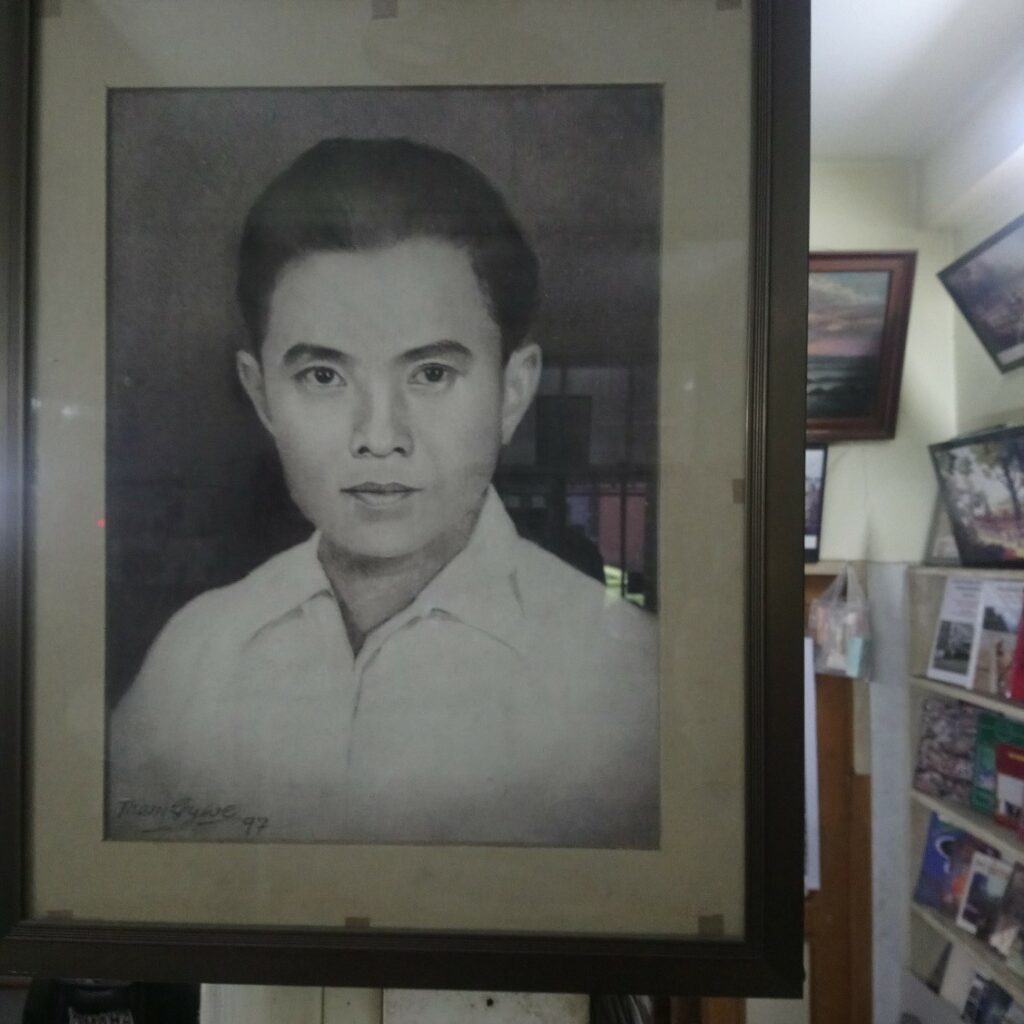 In every guide book on Burma during the socialist times you could find a reference to the Bagan Book Store. Maybe it's still the case … So it didn't take long until I turned up in that shop. A wonderland of books! The owner, U Ba Kyi, was a very friendly man and a true bookworm. Very often I found him busy  repairing books that had been attacked by insects or other pests. In painstaking work he would cut out the damaged parts and replace them with paper snippets which he carefully placed with the help of tweezers and glued them to the page. He was a learned man and it seemed to me that he knew every book ever written about Burma. Before long, I started collecting books about Burma and today I own a humble collection. The star of my little library is an original edition of Max & Bertha Ferrars 'Burma', published in 1900 – just beautiful, especially the photos are of excellent quality! Max Ferrars was the son of an Irish father and a German mother. He was married to a German wife named Bertha. Later they moved to Germany where he worked as a lecturer at Freiburg/Breisgau university. They brought along a sizable collection of art and crafts which they later donated to the 'Museum für Natur und Völkerkunde'. Today their collection can be found in the 'Museum Natur und Mensch' in Freiburg which is housed in the old Adelhauser monastery. I was once invited by the museum's director, a very nice lady,  to assess their collection of Burmese marionettes. Fascinating! U Ba Kyi died in  2005. His son U Htay Aung took over the business and I made a little interview with him which you can find below.  
My name is U Htay Aung and I'm the son of U Ba Kyi. I was born in 1960 and have two siblings. I'm a Bamar Buddhist, married and we have two kids.                                           

My father U Ba Kyi used to work for the Burma Oil Company in Dawei. In 1973 he moved to Yangon for health reasons (asthma). The weather in Yangon suited him better than that in his native town! Imagine that today! Before long, he realized that there wasn't a first-rate bookstore in the entire city, probably in all of Myanmar, either. So in 1976 he opened the 'Bagan Book Store' at No. 100, 37th Street. It is still located in the same place.
Back then, originals were cheap. He bought them at bargain prices from booksellers who didn't realize what treasures they had in their possession. For example the original edition of Pearn's 'History of Rangoon' (1937) for 150 kyat (about US$4 those days). My father's shop quickly became well known throughout the country and also among foreigners who were interested in Myanmar. In 1983, the Thai Princess Sirindhorn, who was visiting Rangoon, wanted to come to our shop. Unfortunately, general Ne Win disallowed the visit. But in 2003, when Than Shwe was in power, she could finally come.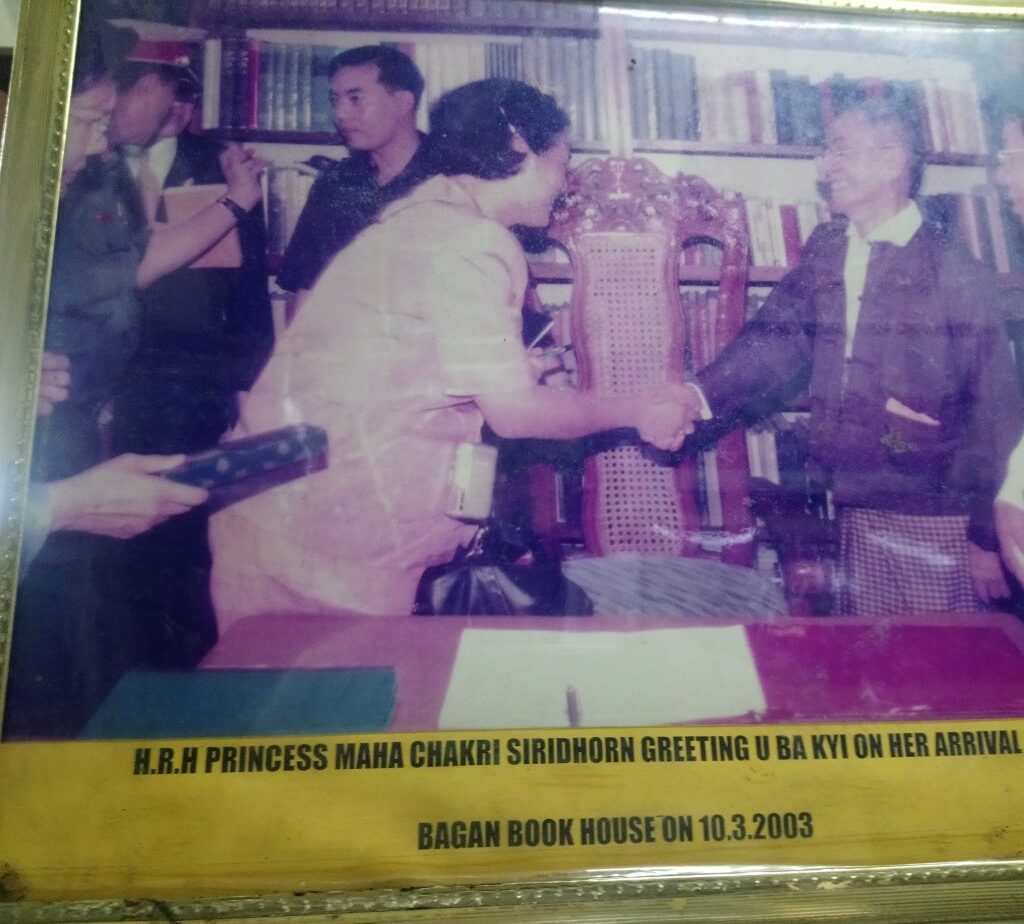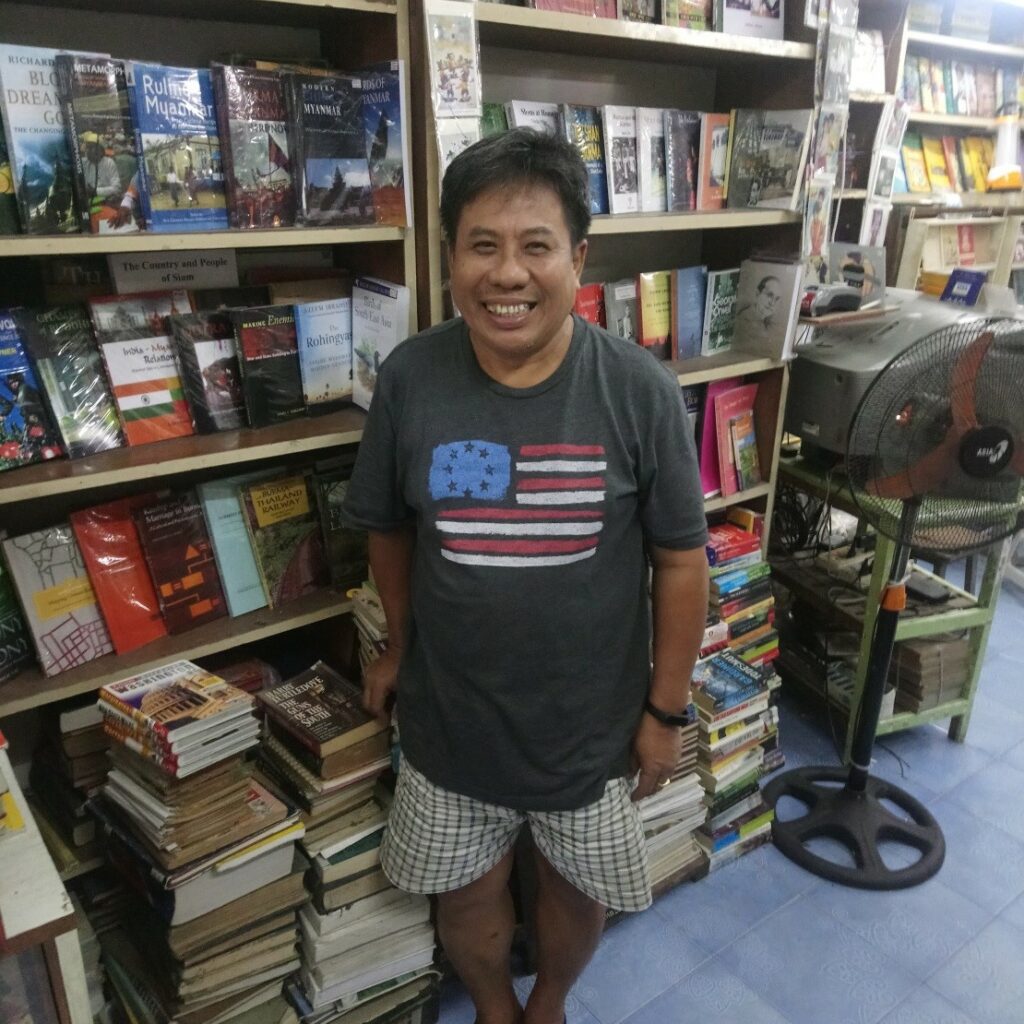 Since I was a boy I wanted to take over his business. In 1979 I began studying geography at the University of Yangon (as a correspondent), which I completed in 1986. My siblings were not interested in the book business so it was clear that I'd follow in my father's footsteps. I own the store and live with my family in an apartment on 39th Street. The income is sufficient to make ends meet. Business isn't as good as it used to be as tourists from western countries (my main customers) stay away. I have numerous originals, many of them acquired by my father. A friend of mine makes copies for me that I sell. In order to boost my business a bit, I have now also included paintings and prints in my range of items.
Note: U Htay Aung also copies my book 'Burmese Marionettes', which he is selling for about $4. As the saying goes, imitation is the highest form of flattery. It costs me $17 to buy the book from my publisher. Quite a difference. Of course its quality is inferior but fair enough for a gift.