Watching movies in Rangoon in 'them good ol' days' ...
In the 'Golden Age' of cinemas (i. e. before the introduction of TV in Burma in 1981) there were more than 150 cinemas in Rangoon alone, I've been told. Most popular were those on 'cinema row' on today's Aung San Rd. and on Sule Pagoda Rd. The most modern one was the 'Thamada' (ex-President, Signal Pagoda Rd.). Some of them showed foreign pictures, sometimes  premières for Burma: 'Thamada', 'Pa Pa Win' (ex Palladium), 'Yuzana' (ex Carlton), 'Taw Wyn' (ex Royal), 'Ye Yint' (ex Ritz), 'Thiha' (ex Jyoti) and 'Shae Saung' (ex Lighthouse) and . 'Myoma' and 'Thwin'  saw many premières of Burmese films.
Others were Arthawka (ex Ashoka, Pansodan Street), Waziya (ex New Excelsior), Bayint Yone (ex King), Myoma, Bogyoke Aung San Rd., Shwegone, Bogyoke Aung San Rd., Gone (ex Globe, Sule Pagoda Rd.), Su-Htu-Pan, Bogyoke Aung San Road, Kaythwe (ex Cathay), Canal Street and San Pya, Canal Street. All of them were nationalised in the 1960s, which means their owners were simply expropriated. To this day only the 'Wizaya' has survived on Bogyoke Aung San Rd. Around the corner the 'Shae Saung' and the 'Naypyidaw' are still going strong as well as the 'Thamada' on Alan Pya Phaya Road.    
When I was doing business with MEIC and Co-op in the 70's and 80's I often had to stay in Rangoon for the entire seven days that foreigners were allowed then. So, what to do in the evening? There was no nightlife, very few restaurants. Why not go to the cinema? I vividly remember a visit to the 'Ye Yint' (formerly the 'Ritz') at the corner of Sule Pagoda Rd. and Bogyoke Aung San Rd. Today the Sakura Tower is standing there. It must have been in the early 80's when I saw an advertisement for the movie 'Borderline', starring Charles Bronson who was extremely popular then. So I decided to give it a try and went straight to the ticket counter. Ignoring the touts who tried to sell me a ticket at an inflated price –  and got my ticket without problems. Maybe the cashier didn't want to mess with a foreigner who might have influential friends. Moreover, foreigners were extremely rare in Burmese cinemas those days, I guess. 
I had bought a seat on the balcony, last row. The movie wasn't exactly my favourite but it was interesting to watch the audience. People were chatting throughout the movie, constantly eating peanuts and whatever and the noise of crackling plastic bags was all around me. Every now and then somebody would block the view on his way to the toilet. There were only a few spectators sitting in my row and it seemed that nobody wanted to sit near a foreigner. But there was one exception! Suddenly, I noticed a movement on the arm rest of the seat next to me. And – believe it or not! – there was a rat watching me. Not the movie. Most probably it was expected to be fed as seems to be the custom in Burmese cinemas. As rats are an all too common sight in this country I just scared it off with a movement of my hand. And – whoosh! – gone she was! 
When the movie was finally over and the lights went on I couldn't believe my eyes: The place looked like a garbage dump! Wrappings for all kinds of snacks, peanuts and plastic bags (in which they sold drinks) were all over the place that was teeming with rats. Incredible! When I told my business partners about it the next day they asked me if I had brought a newspaper for the seat. "No, why?", I asked. "Well, then you were more than lucky that you haven't been bitten by bugs! All the seats in the cinemas are infested by these critters …". Lucky me. But I was only a foreigner, trying to kill some time. I wonder if it is still the same in those new Cineplex centres that have grown like mushrooms all over the town. Now let's see what my friend Harry Hpone Thant – a long time resident of Rangoon – has to say about going to the movies in his hometown.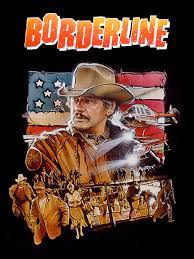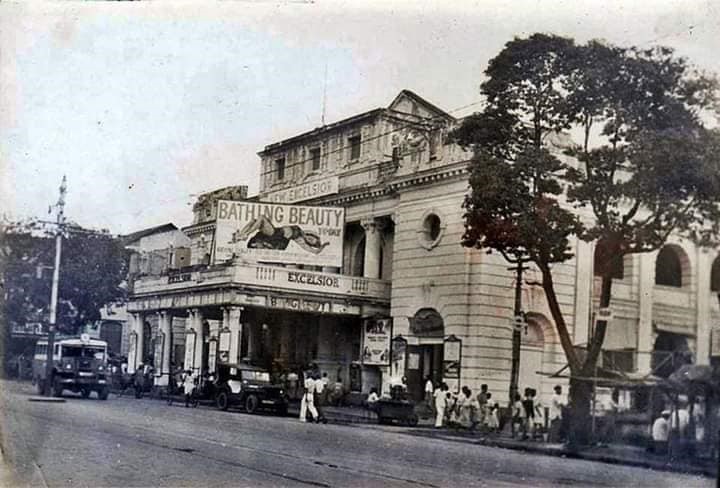 A movie bug in Myanmar
During my adolescent years in the late 1950s to mid 1960s, there was nothing to do for a young boy after school but going to the movies. There was no TV yet in Myanmar. No nightclubs or karaoke bars like nowadays. So going to the movies was the only option – if you didn't play cards!!! As a young boy my dad would take me to family-friendly Hollywood movies or musicals where Gene Kelly, Bing Crosby etc. sang and danced. Esther Williams 'aqua musicals' and Johnny Weissmueller's 'Tarzan' movies were also popular. These were mostly shown at Excelsior cinema, if I remember correctly. I can still remember 'Seven Brides for Seven Brothers', with Howard Keel. And the nature study film "The Vanishing Desert" that I went to together with my school friends, under the supervision of our class teacher. There were comedies starring Dean Martin and Jerry Lewis, too. I think many would not know that Dean Martin was a comedy star before he transformed into a Wild West cowboy actor.
During those days there was an Armenian Cemetery at the corner of Sule Pagoda Road and Anawrahta Road which was relocated around 1960 during the Caretaker Government of Gen. Ne Win and later became a park. Could it be that it is Sule Square now? I still remember how frightened I was passing this cemetery when I went home after the 9:30 pm late evening show. As I grew up, I was allowed to go to the movies alone or with friends. That was the time when Hollywood produced many western movies: gunfights, cowboys and Indians, the US calvary against the Apaches etc. 'River of No Return' starring Robert Mitchum and Marilyn Monroe was a hit. That theme song is still one of my favourites. John Wayne, Kirk Douglas, Burt Lancaster were also popular among Myanmar movie goers. 
The cry "Shane, come back Shane!" still echoes in my mind. Alan Ladd was the lead actor in that film ('Shane'). 'The Robe' was also a hit. Audie Murphy was an especially popular actor among Myanmar movie goers. William Holden, Pat Boone, Tony Curtis, Rock Hudson were also popular Hollywood stars during our time. Elvis Presley burst into our lives at that time also. Boys in our school would try and imitate his sideburns hairstyle, the flared trousers (bell bottoms). I can still remember taking my cousin sisters to watch Pat Boone's musical 'Bernadine' as it was so popular among young girls in Yangon. Those days, young girls were not allowed to go out alone and watch movies unless accompanied by a male relative.
When I was in either 9th or 10th grade the film 'And God Created Woman' by Roger Vadim was especially popular among me and my friends. At that time we were 14-15 years of age. That's the time when boys begin to get interested in the curves of the female anatomy. Anyway, the reviews were great, especially regarding the nude scenes of young Brigitte Bardot. This film was screened at the 'Royal Cinema' if I am not mistaken. Everyone wanted to be at the premiere, myself included. Of course we wanted to boast among our friends that we were the first to have seen Bardot in her 'birthday suit' – although on celluloid only. But, alas, no nude scenes of Bardot! The film Censor Board had used their scissors to cut out the most intriguing scenes. 
In those days, new releases were screened on Fridays and I would try and watch every new movie without fail. On Sundays there were Sunday Morning Shows, starting at 9:30 am. The films were re-runs from earlier screenings at reduced prices. After the show I'd have Chinese noodles (Si Chet Khauk Swe) at my favourite noodle shop on 31st street, loiter around Sule Pagoda Road, browse the books at Smart & Mookerdum Bookshop beside the Globe Cinema and come home.
During those times, one couldn't bunk off classes and go to the movies. Smoking was still permitted inside and you reeked of cigarette smoke afterwards. The smell stayed in your hair and clothes. And my dad would instantly know that I had been at the movies. No denying. Only later smoking was banned inside the halls.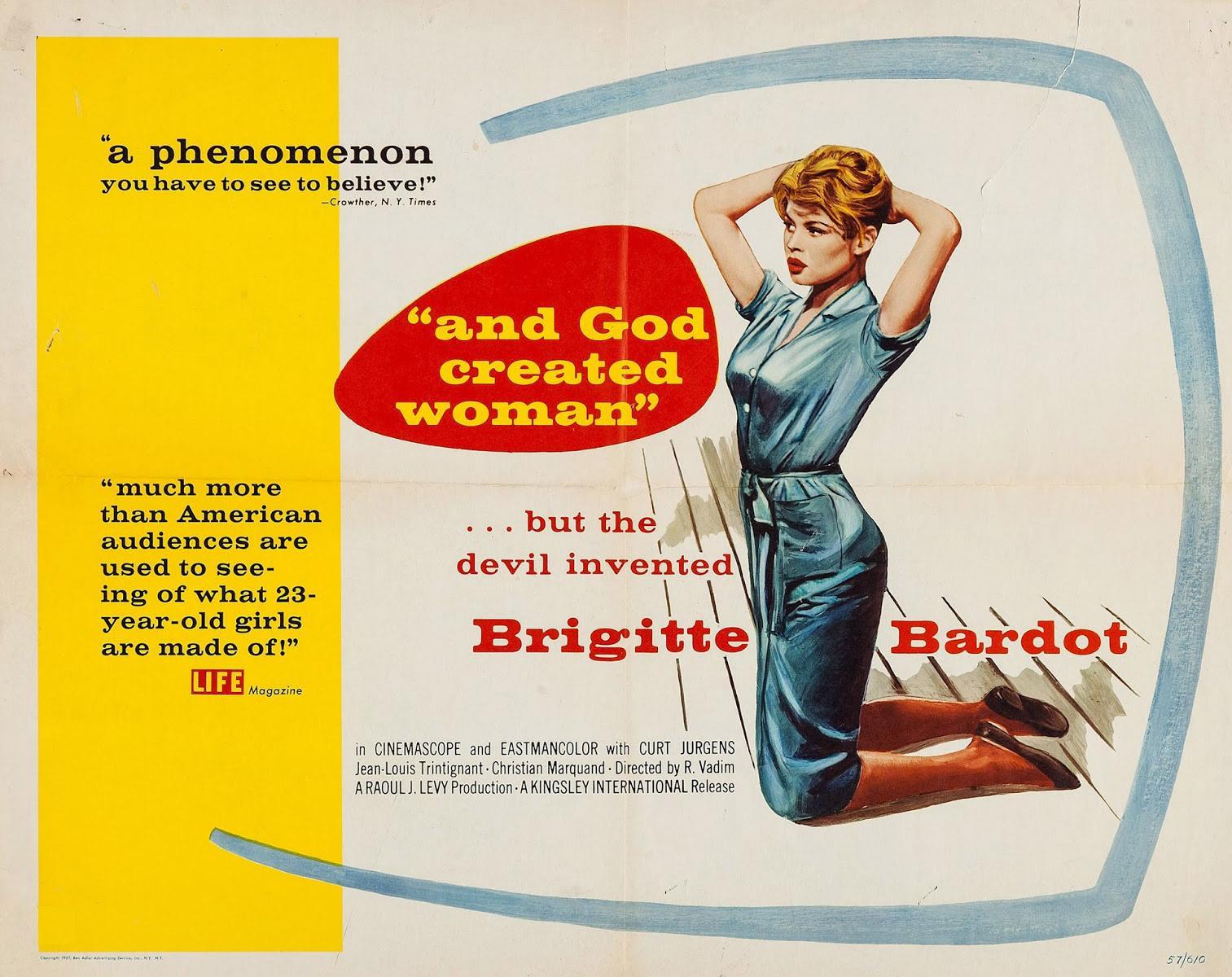 The tickets were 75 pyas (cents) for the front row but they were not convenient as you needed to gaze upwards throughout the movie. Other tickets cost 1.50 kyats, 2.50 kyats and 3.50 kyats. 2.50 kyats rows were called upper class and for 3.50 kyats you could sit on the balcony or the dress circle. When the 'President' cinema opened around 1960 they had special rows at the front of the top gallery called lodge and tickets cost 5 kyats. Rather expensive! Military personnel, including UTC (University Training Corp) cadets, enjoyed discounted prices at 90 pyas (cents) for the 1.50 kyats rows on presentation of their IDs.
In our days, first the national anthem was played with the flag on screen. The 1st half of the show was normally some short feature film, advertisements and trailers of upcoming movies. Then an interval, followed by the main movie. In 1963 I went for further studies in the Soviet Union and lost touch with Hollywood films until my return in 1968.
Note: The movies mentioned, of course, are just samples. Writing down the whole list would be next to impossible. Photos: original uploaders.
Going to the movies in Socialist Myanmar?
Don't ever think of it! Going to the movies was supposed to be an enjoyable moment for the family. The mother and children all dressed up. Tickets were already waiting at the ticket window to be picked up. But that was pre-1962. 'President' cinema was one of the grandest at that time. It boasted a mini-mart on the upper floor, where movie goers could browse and a snack bar beside it. But later this pleasant family outing turned into an adventure. I came back to Myanmar in 1968 from the Soviet Union and all had changed. Iron cage-like access points in front of the ticket counters. "Why?", I asked my friends. "People were pushing and shoving so much that the management had to erect these barriers", they answered. But as I saw, it did not solve the problem. People still dived into the queue below, those down below fought them off, threw slippers. OMG. There were ticket touts, too. They colluded with the ticket clerks and bought out the tickets and resold them outside at inflated prices, splitting the profit between them. Sometimes, the black market price would be two to three times more expensive for extremely popular movies, like the James Bond series.
Others would occupy front spots in the queue and sell their places to potential customers who didn't want to queue. Sometimes, quarrels broke out between queue jumpers, touts and people who had been standing in line for hours. Most genuine movie goers would gladly pay these touts rather than stand in line. So these crooks enjoyed a thriving business.
Once I got into one such quarrel. I mean not actually fighting but not an innocent bystander either. I was with my family at 'Pa Pa Win' cinema (ex Palladium). Well, we were neatly dressed, respectably looking with two young children in tow. I think the others were touts, but there might have been some genuine movie goers, too. I do not know. A tout surrendered his place in the queue for us for a fee, I cannot remember how much we had to pay. Not much, I suppose. Anyway, others in the queue started shouting at the tout. Not at us, but at the tout who vacated his place for us. A policeman on duty came and started shoving some people out of the queue. He would know who was a tout and who was a genuine movie goer. Anyway, my daughter was crying as she was frightened by the fighting. The policeman escorted us inside and also helped us get the tickets.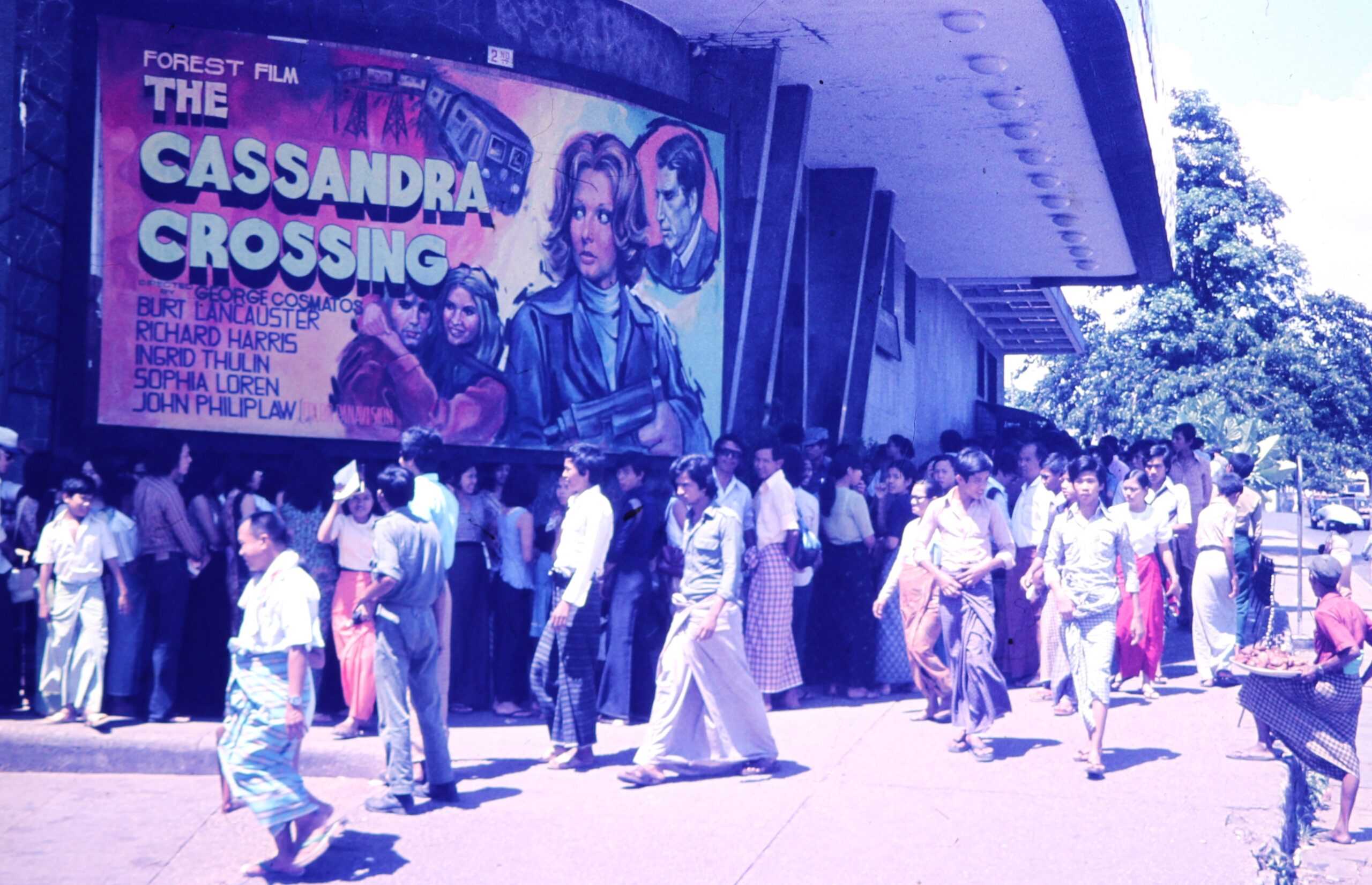 When James Bond movies were screened at 'Pa Pa Win' cinema, the queue was so long that it snaked under the portico of the neighbouring People's Patisserie building (ex Continental). But most of them were ticket touts. Then, as I heard, a VVIP on his way from the Ministry of Defence to BSPP Hqrs saw this unruly mob and the unsightly iron gates. So he ordered that they had to be dismantled immediately – and they were gone the next day.
The family of our maid was also engaged in this black market ticket business. Their area of operations was the 'President' cinema. But, according to them, a local thug controlled the cinema ticket black marketing business for all cinemas around Sule entertainment precinct. They had to pay him an annual fee for the privilege of being the sole operator for 'President' cinema tickets!!! Entrepreneurship, I'd say.
Another family that I knew operated around Carlton (Yuzana) and Royal (Taw Win) cinemas before they were burnt down during one of the riots in Yangon. As far as I remember, the business was handed down from mother to daughter. When I first met them the mother had a small baby running beside her as she sold the tickets. The baby grew up and became a girl and she continued her mom's trade. But sadly they lost their jobs when the cinemas burnt down around 1975. 'Jyoti' cinema was at the corner of Anawrahta Road and 40th street and screened Indian movies. There were other cinemas on Pansodan that screened Bollywood but all had
closed down when I grew up. 'Sanpya' cinema was on the corner of Phonegyi Street and Anawrahta Road. There were other cinemas in the suburbs too. 'Wizaya' at the U Wizaya roundabout was owned by the family of one of my classmates. 'Mayosan' was near the Tamwe roundabout. 'Yadanabon', 'Tabinshwehti', 'Shweman' and another one (I forgot the name) near Pyay (Prome) Road and Bagaya Road junction. There were other cinemas, too, at Alone, Kamaryut, North Okkalapa too but I cannot remember the names as I had never been to those places.